I've been going back and forth on whether or not to discontinue ETSS. Truth is, I don't really have as many outfits to post as I did before. Also, I'm not working full-time so sometimes I'm at home all day wearing nothing that is post worthy, lol. And since I'm pregnant, I've been spending a boatload of time researching carseats, strollers, breastfeeding, etc. I haven't really been allotting myself any free to do some of the things I enjoy like blogging here. (Remember I still blog
here
and
here
too) So....I've decided to continue ETSS! As a matter of fact, I'm going to re-dedicate myself to it. I love to post my cheap outfits so I'm gonna continue to do just that. I will sprinkle in baby stuff with it of course. ;-) The main focus will still be on cheap, thrifty deals though. Ya'll are not getting rid of me that easily. :-)
So without further ado, here's some photos of me taken this weekend after the hubs and I came back from Frenchy's.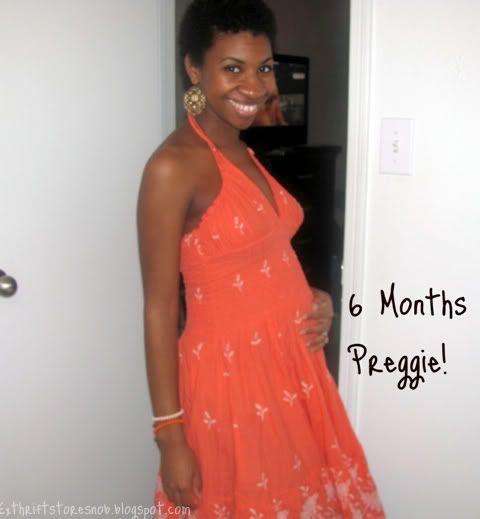 Everytime I wear this dress, I have to always pick up the bottom half! lol!
I love this dress! This is a 4 year old F21 dress I bought. I don't remember how much it was, but it's very comfortable! That's what I look for these days as the Munchkin grows inside of me. The weather was so pretty this past weekend that I had to wear it. We're supposed to be getting snow today and tommorrow, but hopefully we won't. *fingers crossed*
Later. :-) -K.D.