We went out to the Yard House restaurant last night. One of the hubs co-workers is moving away & we wanted to hang out with them before they left. I couldn't wait to get there & eat! lol Here's the outfit I wore.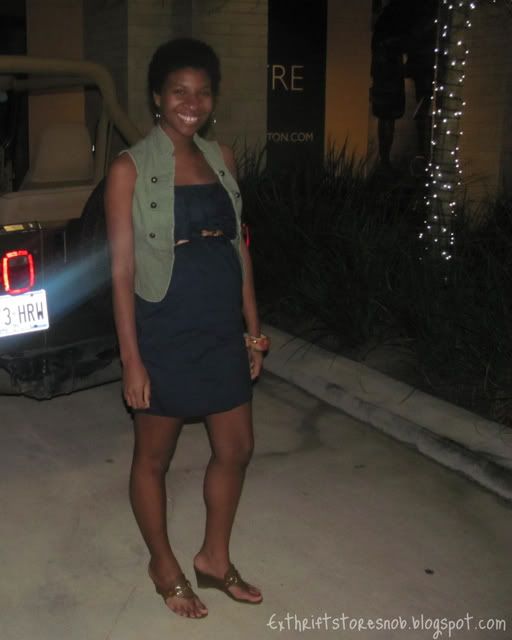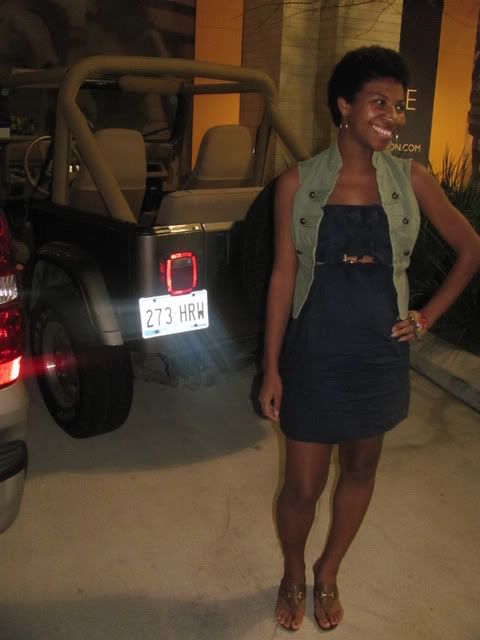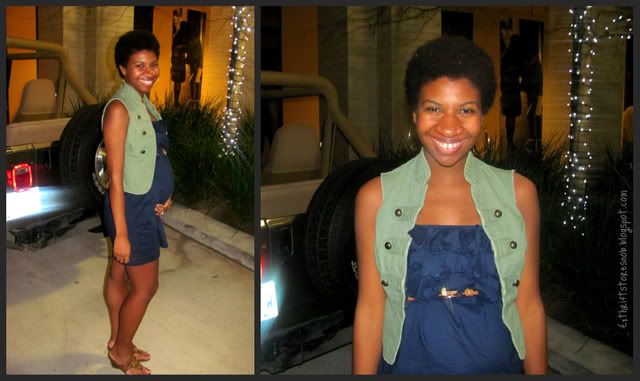 The J.Crew dress has been featured
here
and
here
. It was free so you no money out of my pocket. I paired it with my thrifted
Liz Claiborne belt
. The vest is one of 3. I got 3 of them for $15 at Walmart in '06. I'm so glad my sis talked me into getting all of the colors, lol. I bought those sandals for around $10 in D.C. in '07. The
F21

bangle
is making another debut on the blog....it's been on here several times.
I hope everyone has a great night! I'm currently starving as usual...off to feed the Munchkin.
-K.D.